Warning
: Undefined array key "hover_icon_tablet" in
/home/minsdonc/public_html/wp-content/themes/Divi/includes/builder/module/Image.php
on line
316
Warning
: Undefined array key "hover_icon_phone" in
/home/minsdonc/public_html/wp-content/themes/Divi/includes/builder/module/Image.php
on line
317
Warning
: Undefined array key "hover_icon_tablet" in
/home/minsdonc/public_html/wp-content/themes/Divi/includes/builder/module/Image.php
on line
316
Warning
: Undefined array key "hover_icon_phone" in
/home/minsdonc/public_html/wp-content/themes/Divi/includes/builder/module/Image.php
on line
317
Warning
: Undefined array key "hover_icon_tablet" in
/home/minsdonc/public_html/wp-content/themes/Divi/includes/builder/module/Image.php
on line
316
Warning
: Undefined array key "hover_icon_phone" in
/home/minsdonc/public_html/wp-content/themes/Divi/includes/builder/module/Image.php
on line
317
Research
This is the research area of the Cassia.org website.
Information is largely searchable at PubMed.
Research
This is Cassia.org's research area.
Information is searchable at PubMed.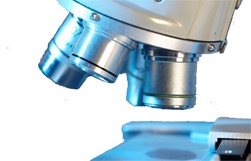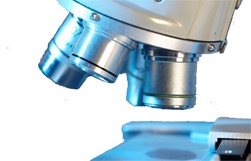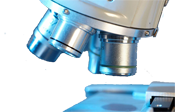 Etiologic and epidemiologic questions posed by erythema chronicum migrans and Lyme disease. Apropos of 4 cases at the Regional Hospital Center, Rennes
by Don | Sep 9, 2016 | Lyme | 0 comments
Bull Soc Pathol Exot Filiales 78: 512-525 (1985)
Abstract
The authors give 4 observations, made in Rennes (France), of 3 cases contracted in France and 1 in Canada, cases they think to be related, for 3 at least, to the infectious entity described by American authors under the name of Lyme disease. If 1 of these cases was limited to an erythema chronicum migrans, the 3 others showed a beginning evolution towards a classical Lyme disease. In 2 of these 3 last cases, the infection was perhaps cut short by a quickly applied therapy by antibiotics.They discuss the different hypotheses about the negative Borrelia serologic reactions in 3 of the 4 cases. A possible arboviral aetiology is evocked. In only one of the 4 cases, a tick-bite can be asserted, the role in the the transmission of this kind of arthropods being strictly excluded in 2 of the 3 other cases (transmission likely by a mosquito and by a biting fly (tabanid?)). The authors put the question of the possibility of transmission, for erythema chronicum migrans and Lyme disease, by arthropods other than ticks.
Authors:
Doby JM, Chastel C, Couatarmanac'h A, Cousanca C, Chevrant-Breton J, Martin A, Legay B, Guiguen C
MeSH Terms:
•Adult •Arthropod Vectors •Case Report •English Abstract •Erythema/transmission •Erythema/etiology* •Female •Human •Lyme Disease/transmission •Lyme Disease/etiology* •Male •Middle Age
PMID: 4075471, MUID: 86079835
Article Notes:
The article details that lyme transmission may also be by flying insect (mosquito, fly). We first reported this in 2000, and it's now being more widely discussed.